Flexshooter reviews
Want a second opinion on our products? Of well here are a few reviews that we have been sent, ranging from a few words to big reviews after a long trip
Rich Steel in depth Review of the FlexShooter Extreme
Renowned bird photographer Rich Steel took his FlexShooter Extreme to use on a recent fast paced bird photography trip to Bulgaria. He took some incredible pictures and really put the head through it's paces with a variety of long lenses.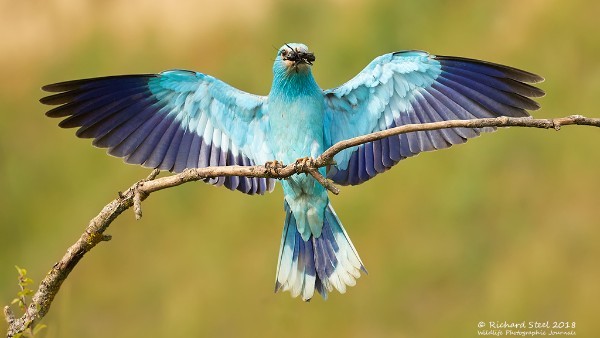 Professional Landscape photographer Guy Edwardes in depth Review of the FlexShooter Pro
Landscape supremo (and he's not bad at wildlife either) Guy Edwardes wrote an in-depth review of the FlexShooter Pro. Check out his views on using it at home and abroad...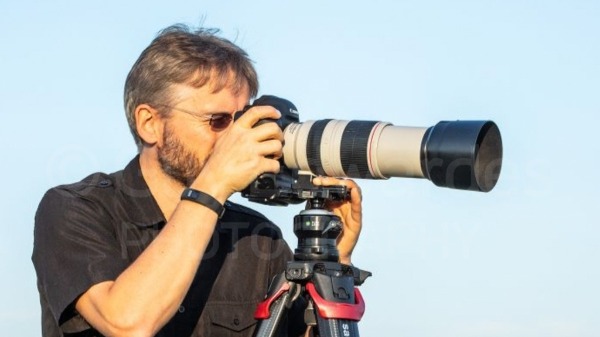 MichaelR on the FlexShooter Pro (from our Facebook page) - Fantastic piece of kit. Used it for both wildlife photography with a big lens and for astrophotography mounted on top of a startracker supporting a wide angle lens, fantastic in both scenarios. Highly recommended.
DavidS on the FlexShooter Pro (from our Facebook page) - First class Product, Exceptional manufacturing quality and function, it is as good as the video suggests. I was a little dubious about purchasing something I had never seen for real but I'm very impressed. Arrived with me in the UK in less than 24 hours from dispatch. The operation of the head is silky smooth in all directions, easy to understand and operate, my Gimbals will no longer be required, this is more compact, lighter and easier to balance. This head will do pretty well everything that most photographers require and mean only having to have one head alone for most things.
Update - now tested with 300 and 500 prime lenses with 2x converter, everything becomes weightless.
MikeR on the FlexShooter Pro (via email) - I have been using the FlexShooter Pro and Twin Shooter for a few months now and can highly recommend them. Very impressed with the FlexShooter Pro head and the build quality. I found the FlexShooter Pro to be a bit of a jack of all trades, I have been able to use it in a bird hide, shooting kestrels and it was fantastic. There was no need to unlock, so as soon as a bird turned up, I was able to track the bird and get the shot.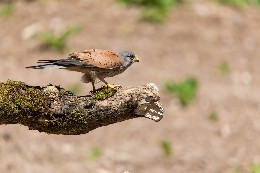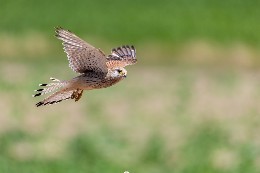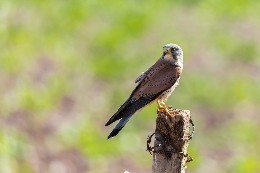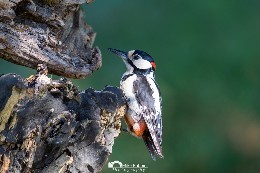 I have also been using the FlexShooter Pro for astrophotography, with the levelling system performing beautifully. In the pitch black night, being able to level and maintain a level horizon while recomposing is fantastic. The spring counter balancing system means that I have no risk of dropping the camera in the dark. I've even tried the FlexShooter Pro on top of a star tracker and again it performed.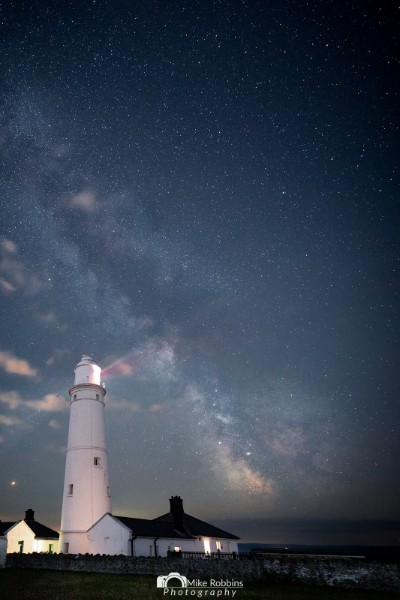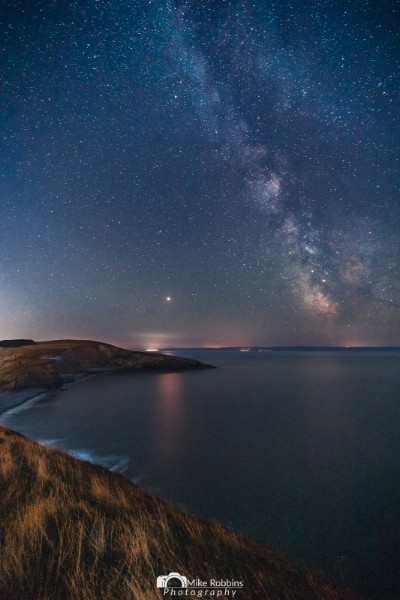 JanineL on the FlexShooter Pro (via email) - The tripod head was excellent for my trip, did what it said on the tin. Very happy. It is so light compared to my others, makes life so much easier for packing and carrying. Many thanks again for everything and how you handled the purchase, and the speedy delivery of the new head . Fabulous customer care.
NigelBee on the FlexShooter Pro (via Facebook)
I set up and tried my brand new FlexShooter Pro head with a Canon 1DX and Canon 500mm lens in the garden yesterday evening almost as soon as it arrived. That's one of my usual kit combinations but this morning I fancied a spot of landscape photography using a Canon 5D MkII and a Canon 16mm - 35mm lens. The camera has been modified to be infrared sensitive. I went to the Wildfowl and Wetland Trust's London Wetland Centre, one of my local patches, mounted the camera directly onto the head using the supplied plate and got to work. This is one of the photographs. It's actually a three image panorama stitched in Photoshop. Apart from wanting to try the Pro with a camera mounted directly, I wanted to try its panning for panos. I am delighted with the head's first outing. Next time, I think it will be with my 1DX and either a 500mm or 600mm. I'm looking forward to it! Bye bye gimbal!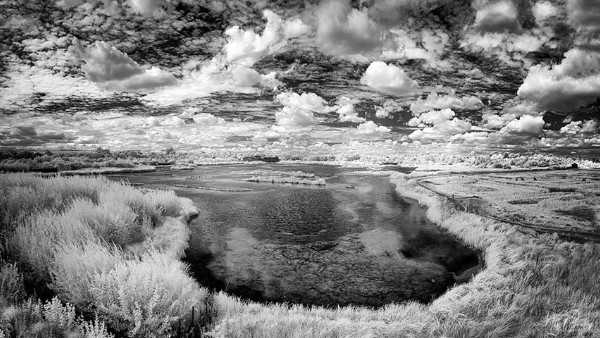 SteveK on the FlexShooter Pro (via email) - For those of us Investing in "high end" kit, we all like to read user reviews to get an informed and hopefully a well balanced view, before making that final decision, for fear of making a costly mistake. However, with this particular product have no fear. Over many years I have purchased many tripod heads, all within the same cost bracket, yet the FlexShooter has just elevated Ball heads to the next level.
I travel a lot, both in the UK, but mainly overseas and weight can certainly be an issue, but weighing in at only 600grams, this head is light and packs into the smallest space.The key to all ball heads is to get the head level before you start and that is so easy with the built-in spirit bubble, so no more angled/crooked images and tracking subjects is a piece of cake for both Avian & Wildlife photographers. To accompany the ball head, I use the low profile foot for my long lens (available too), it fits neatly into the jaws of the ball head, and once you have the counterbalance set, you can just leave the kit with no fear of 'drooping' and the fine tightening screw will allow you to have that perfect and accurate freedom of movement. This means that as soon as the action starts you are good to go, no thinking about loosening the locking screw - that's history - and so you are straight into the action from the minute it starts and will not miss a beat. Also. there is no recoil, eliminating any vibrations down the barrel.
I've been using it for the last three months plus and have not looked back. I've just come back from South Africa and it's been used on vehicles and hides and it just delivered. Shooting with the 1DX MKII's, 200-400 & 500 lens everything was so well balanced, even going down to small prime lens like the 16-35mm f/2.8, once locked, everything was rock steady.